---
300BAR High Pressure Air Pump Electric Air Compressor for Pneumatic Airgun Scuba Rifle PCP Inflator 40L/min

Features
The product has you anticipated outstanding quality and convenience.
The product is equipped with high pressure rubber hose, to apply to multipurpose use.
Superimposed double-cylinder two-stage compression used by this product has the feature of large displacement, quick air inflation, which could be not only used for diving fire cylinder, but also could be used in car, lorry, truck and other automobiles.
One machine serves several purpose, with a wide application range. A universal fast connection and charging connector is accompanied with the machine, in addition to inflation bottle, it could also be used for cars, motorbike, electric vehicles and other vehicles. Range of application For fire fighting, diving, leakage detecting, pressure-tight test, automobiles, etc.
The pressure value can be set arbitrarily, and it will stop automatically when it reaches the set pressure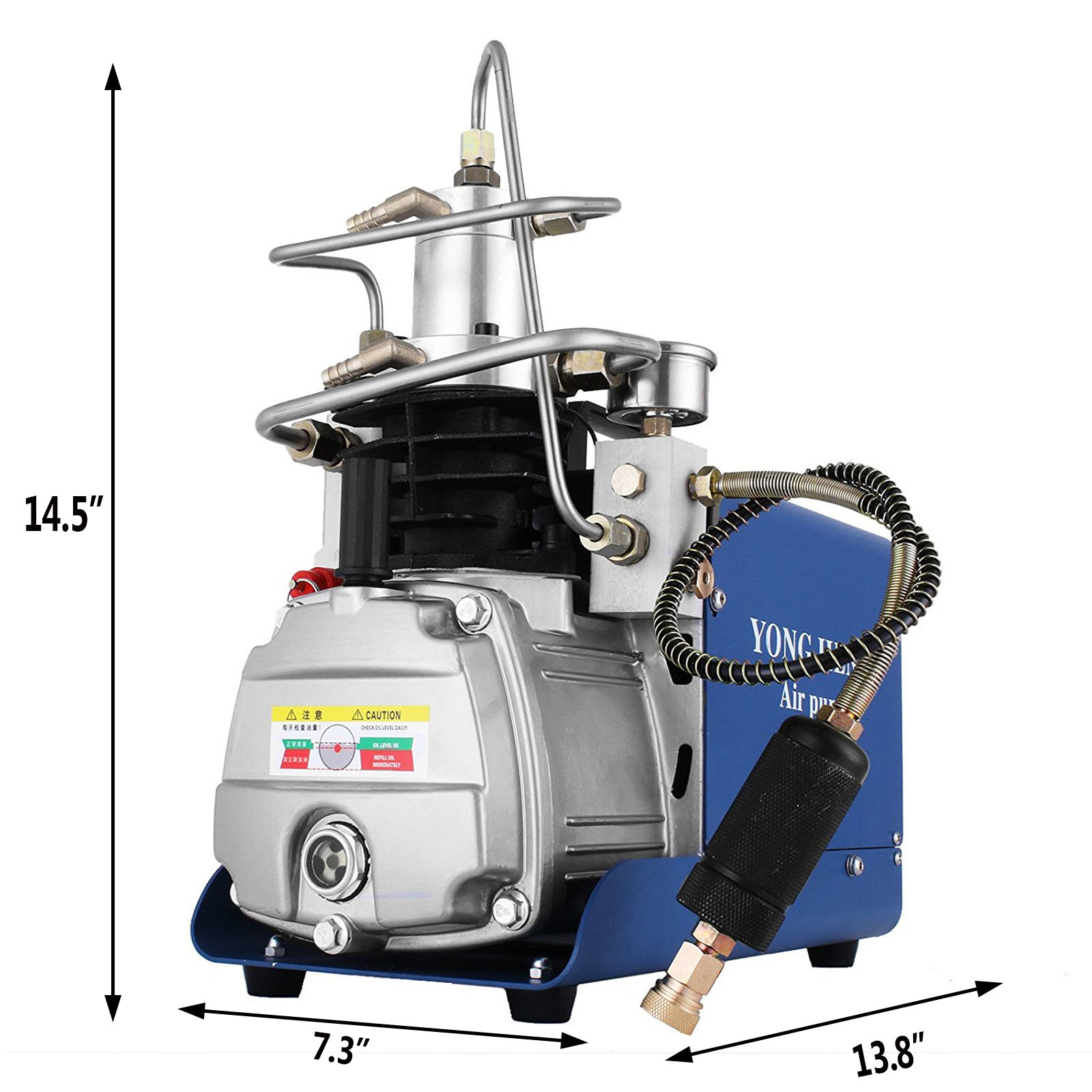 Product description
Size:30Mpa
30MPA 4500PSI High Pressure Air Pump 13.2GPM Air Flow Rate PCP Compressor 1.8KW Air Compressor Pump for Airgun Rifle PCP Inflator
High pressure 30Mpa electric pump can be used for fire fighting, air soft, paintball, leakage detecting, pressure-tight test, automobile tyres, etc.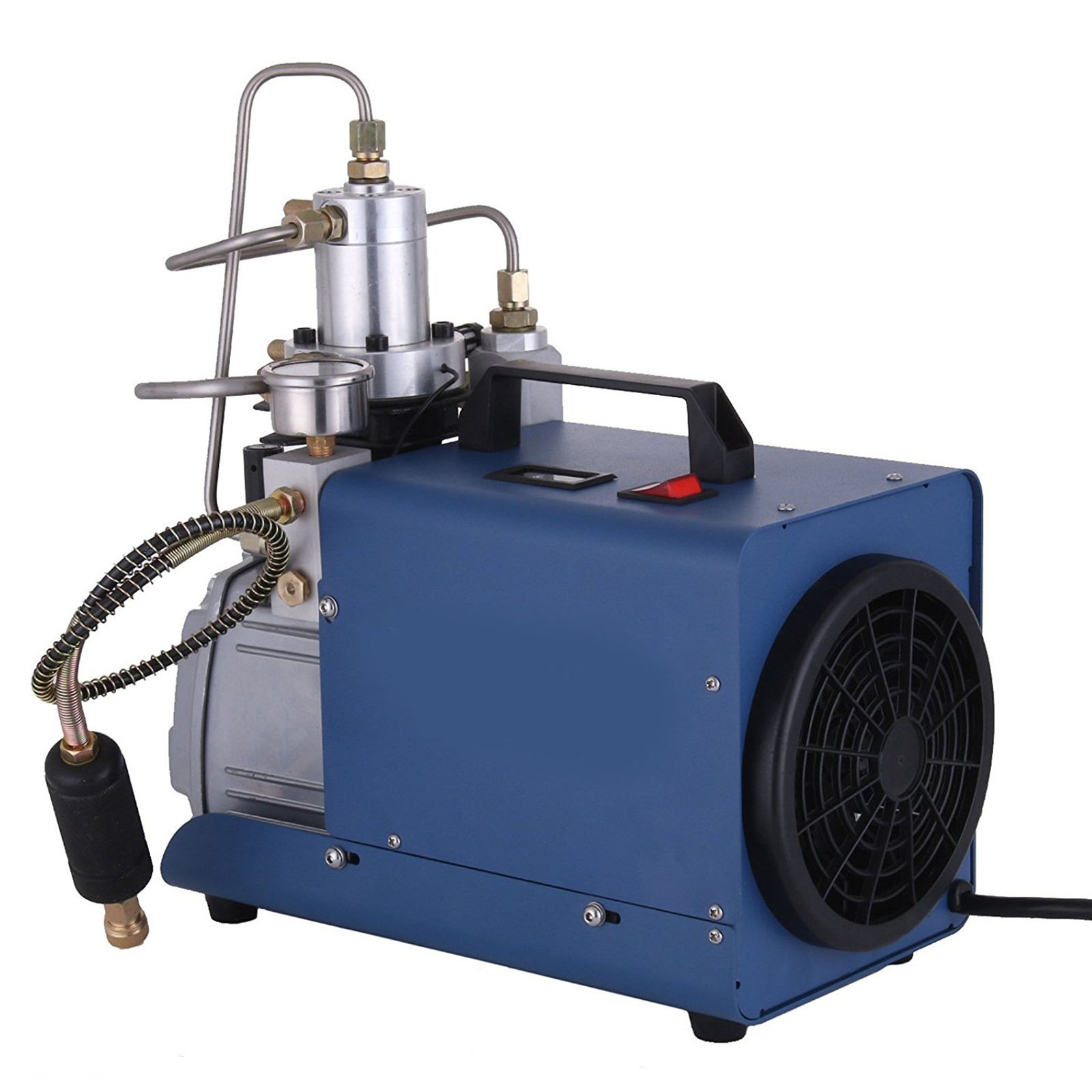 Specification
Power Rating :1.8KW
Inflating Speed : 2800R/Min
Air Flow Rate : 13.2GPM
Working Pressure : 0-300BAR 0-30MPA 0-4500PSI
Noise : MAX 85DB
Cooling System: Water Cooling
Compression Stage: Two Stage
Lubrication Mode: Splash Type
Material of Cover: Cast Aluminum
Material of Motor: 100% Pure Copper
Test Inflating Result: It takes 5 mins to fill full 0.45L tank to 4500PSI
Test Inflating Result:It takes 12 mins to fill full 1L tank to 300 BAR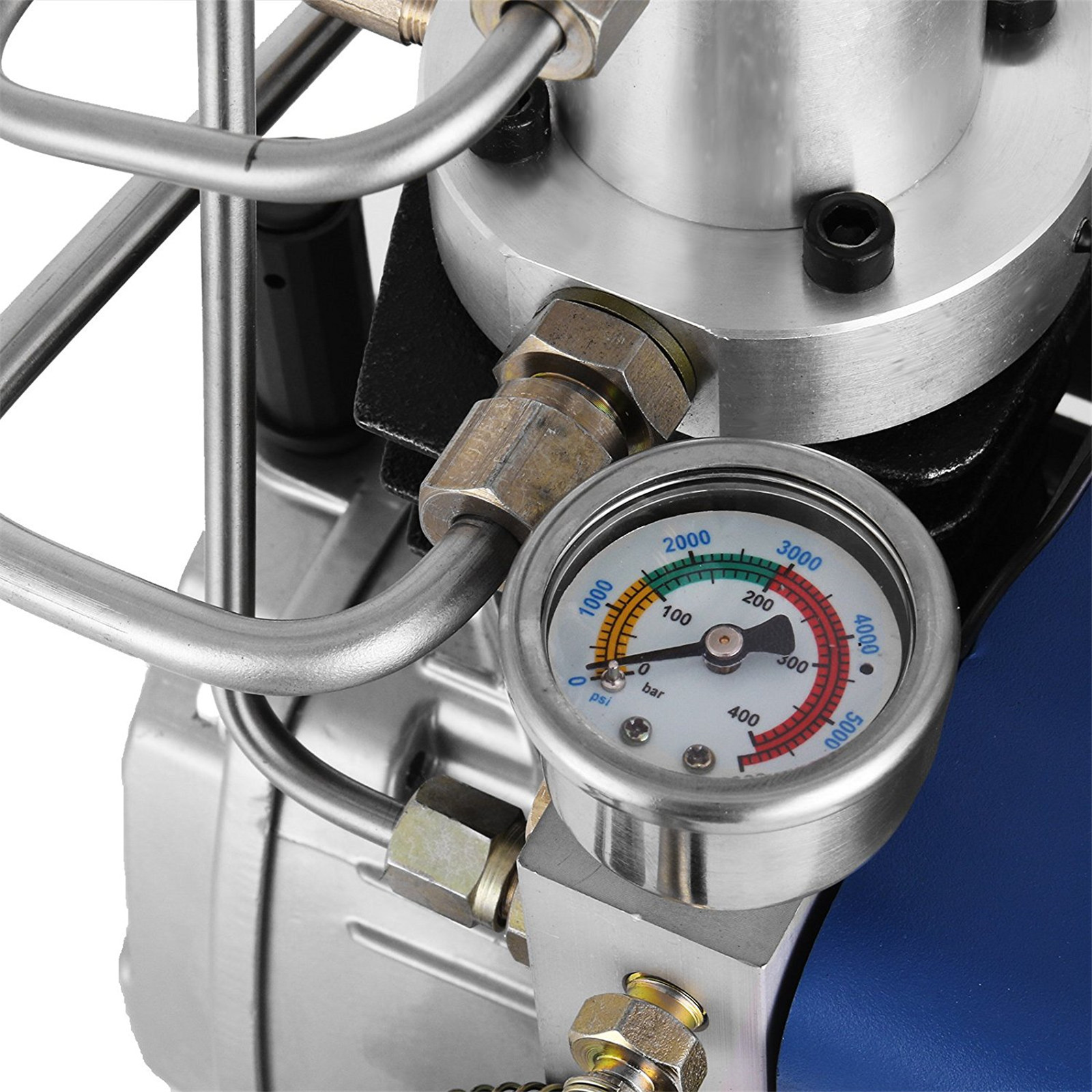 Package Content
30Mpa Electric Compressor Pump x 1
Water Pump x 1
Water Pipe x 2
Hose Female x 1
Air cock x 1
Pressure relief screw x 2
Wearing parts x 1
English Manual x 1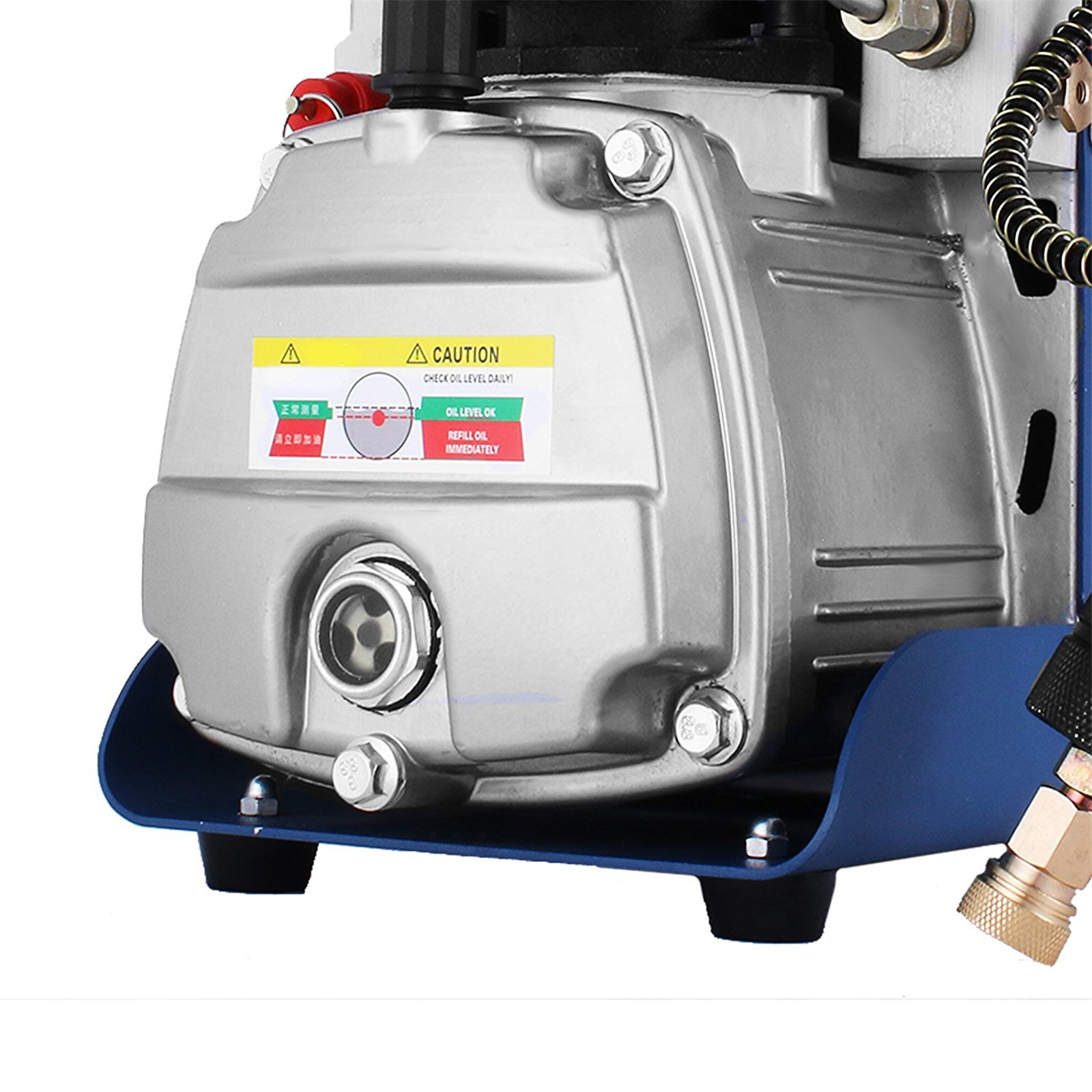 Warning:
1 If abnormal noise occurred during the using of the product, please stop using it instantly and check the cause.
2 The product should be placed at a place that it couldn' t be touched by children.
3. Please do not use it in moist and flammable place.
4. Please do not modify it arbitrarily, disassembling and repair by non-technical personnel is not allowed.
6. Make sure the socket could withstand a current greater than 8A before using it, or the circuit might be burnt, the product might be damaged and the dangers may be caused due to overload of the socket.
7. Please do not touch the head section after the machine was just being used, so as to not be burnt by high temperature.
8. When it is used for inflating slightly larger container, the cooling water should be changed every 30 minutes, in this way, the cylinder temperature could be